Detta är en SSL
Certifierad Butik



Här handlar Du
Säkert och Tryggt
Prenumerera på
vårt nyhetsbrev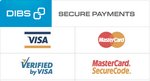 Denna butik använder DIBS. Vi accepterar Visa och Mastercard. Mer information!

Handla mot faktura. Vi samarbetar med Ecster. Mer information!

Handla räntefritt och dela upp betalningen. Vi samarbetar med Ecster. Mer information!


Handla med Swish.
Mer information


Handla mot förskottsbetalning.
Mer information
Produkter» First Class Reiner Saddle RWB
First Class Reiner Saddle RWB
First Class Reiner Saddle RWB 16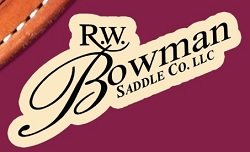 Each saddle maker at R. W. Bowman Saddle Co., LLC has no less than 25 years experience at the bench. We are able to bring all this experience together to produce top-of-the-line American made saddlery products that will serve any western rider at any level or discipline.
First Class Reiner

Tree: DL Reiner, rawhide covered and rawhide laced. Manufactured by Steele Saddle Tree, LLC. The ground work is hand shaped using skirting leather over a 20 gauge saddle strainer (tin seat). We shape this leather to sit you comfortably in the saddle eliminating the need for all the fancy-named thick padding that many are using today to cover poor ground work.
Seat Size: Available in 15.5", 16" ,16.5" and 17".
Bars: Full Quarter Horse Bars
Weight: Approximately 38 lbs.
Gullet Width: 7"
Gullet Height:8"
Swell: Reiner; Width 13"
Skirts: Length 27"; Width 14", lined with genuine bark tan 1" thick wool shearlings, 1" density.
Cantle: Height 3" Width 12½"; Dish 1 ¼"; Style 2½" Cheyenne Roll, Hand Sewn.
Horn: Height 2 ¼", Diameter 2", leather covered, hand sewn.
Stirrup Leathers: 2½" with leather covered Blevins Buckles
Stirrups: Wooden metal bound leather covered, machine sewn bell stirrups with 3" treads.
Rigging: Double dee rigging in full position. Hardware is Stainless Steel.
Leather: 13-15 oz. Golden, Mahogany, or Walnut Skirting.
Trim: Sterling Silver Overlay Conchos with tips. All Hardware including the saddle screws and washers is stainless steel. We use the Union Lockstitch to sew and pull the 277 white nylon thread tight at 5 1/2 stitches to the inch.
Finish: Each Reiner first receives a warm coat of 100% pure neatsfoot oil followed by a generous coat of Aussie Leather Conditioner. Edges are burnished by hand rubbing.
Tooling: Hand carved floral with Hamley swirl.
Artikelnr: SE00814
Välj sitsstorlek
Lite Reining underhållning - obs glöm inte sätta på ljudet
Relaterade artiklar och tillbehör